Kokki
Kitchen Appliance Archetype

Client | Studio Project
Sector | Small Domestic Appliances
Year | 2023
Categories | Industrial Design | Design Language | Colour, Material, Finish



---
The Brief
What should small modern kitchen appliances of the future look like? The small kitchen appliances market is expected to expand at a compound Global annual growth rate (CAGR) of 4.2% by 2030. The emergence of innovative, technological, smart kitchen appliances is set to drive overall demand over the coming years. We decided to take the initiative to forecast this insight into a new archetype.
Solution
Small kitchen appliances often feel cheaply manufactured and of poor quality. Current offerings do not take into consideration modern open plan kitchen environments and maintain a stark persona in the space they occupy. This studio concept harnesses the need for innovative technological appliances that fit in with modern home living.
We identified a new consumer-tech opportunity and in doing so Kokki was born. Kokki utilises and maintains a strict paired back minimalist approach to the functionality of everyday cooking. Many benefits for an appliance like this include being super cost effective and energy saving whilst saving time and being more efficient.
---
---
Bayonet

The simple bayonet mechanism secures the electrical and functional connection to the internal motor and mechanical package. A simple twist and lock mechanism provides an honest functional appeal to the appliance.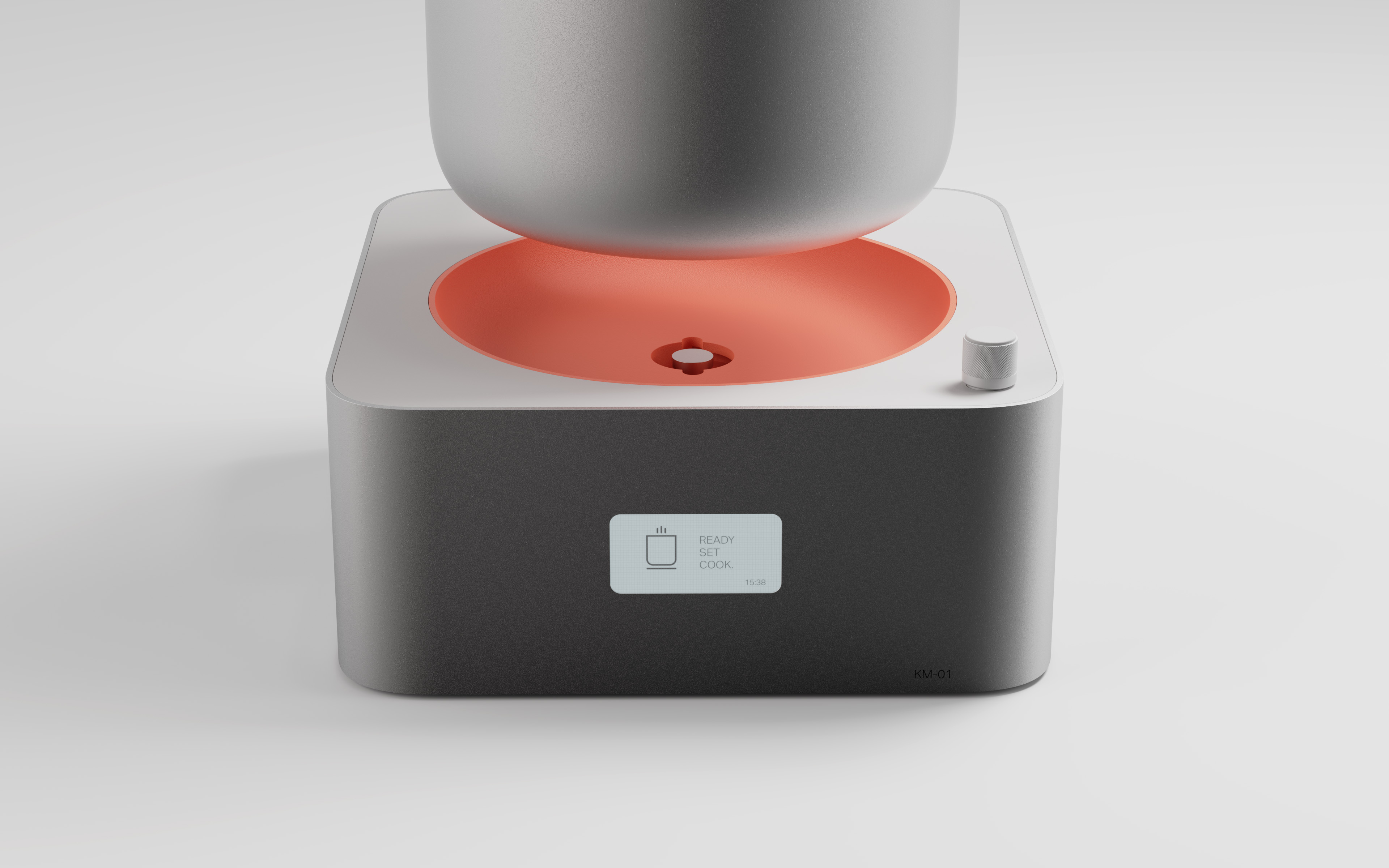 ---
One Interaction

Interaction with Kokki is simplified via the use of a one button approach to the UI system. Often kitchen appliances are over complicated and overly designed. We tried simplifying this interaction therefore, building confidence and enjoyment with the user for a better holistic experience.




---
Secondary Secuirity

The added layer of security embedded within a simple extruded cylinder focusses on providing the user with additional safety benefits. Electrical pins connect to the lid which signals to the appliance that it is ready & safe to use.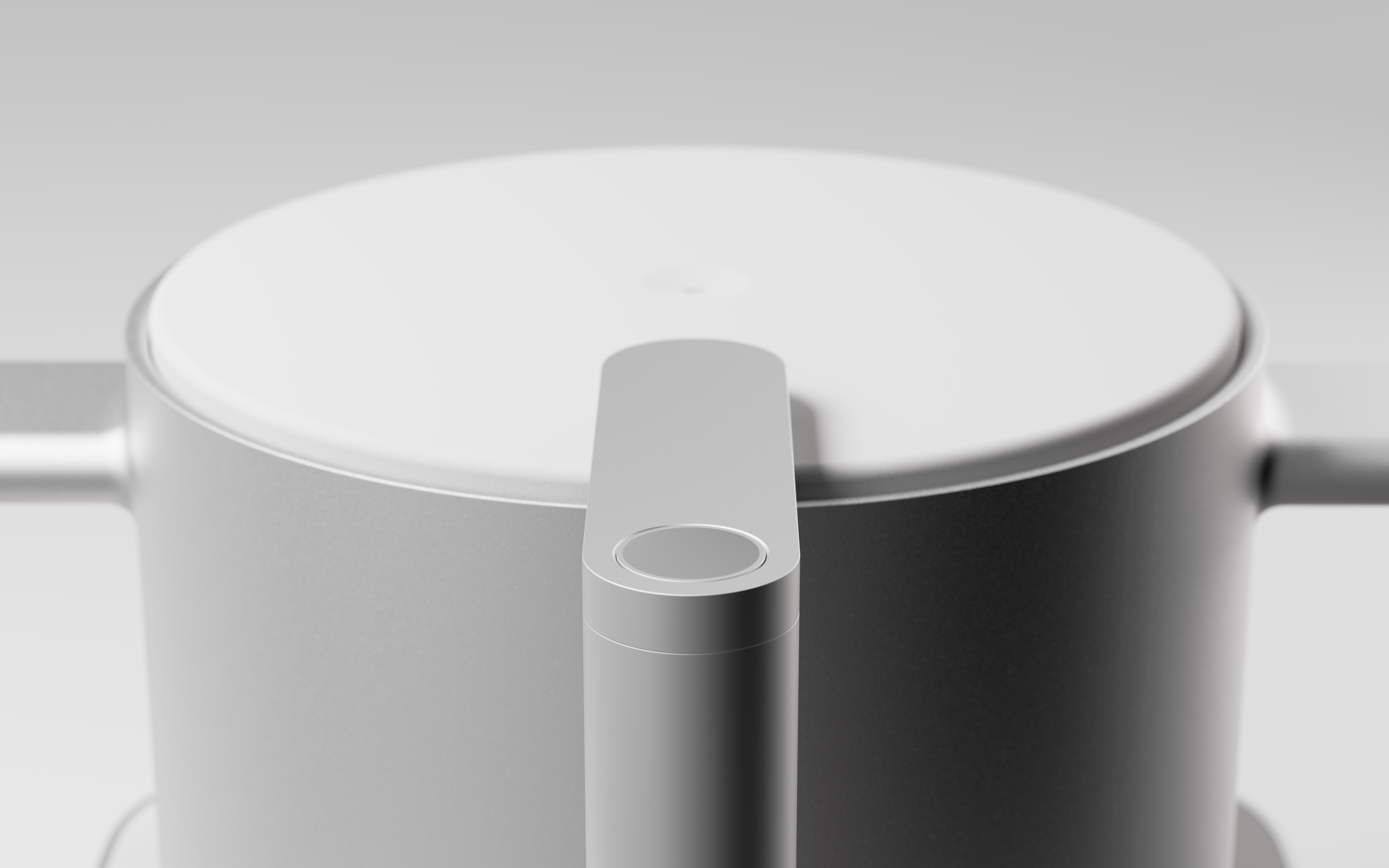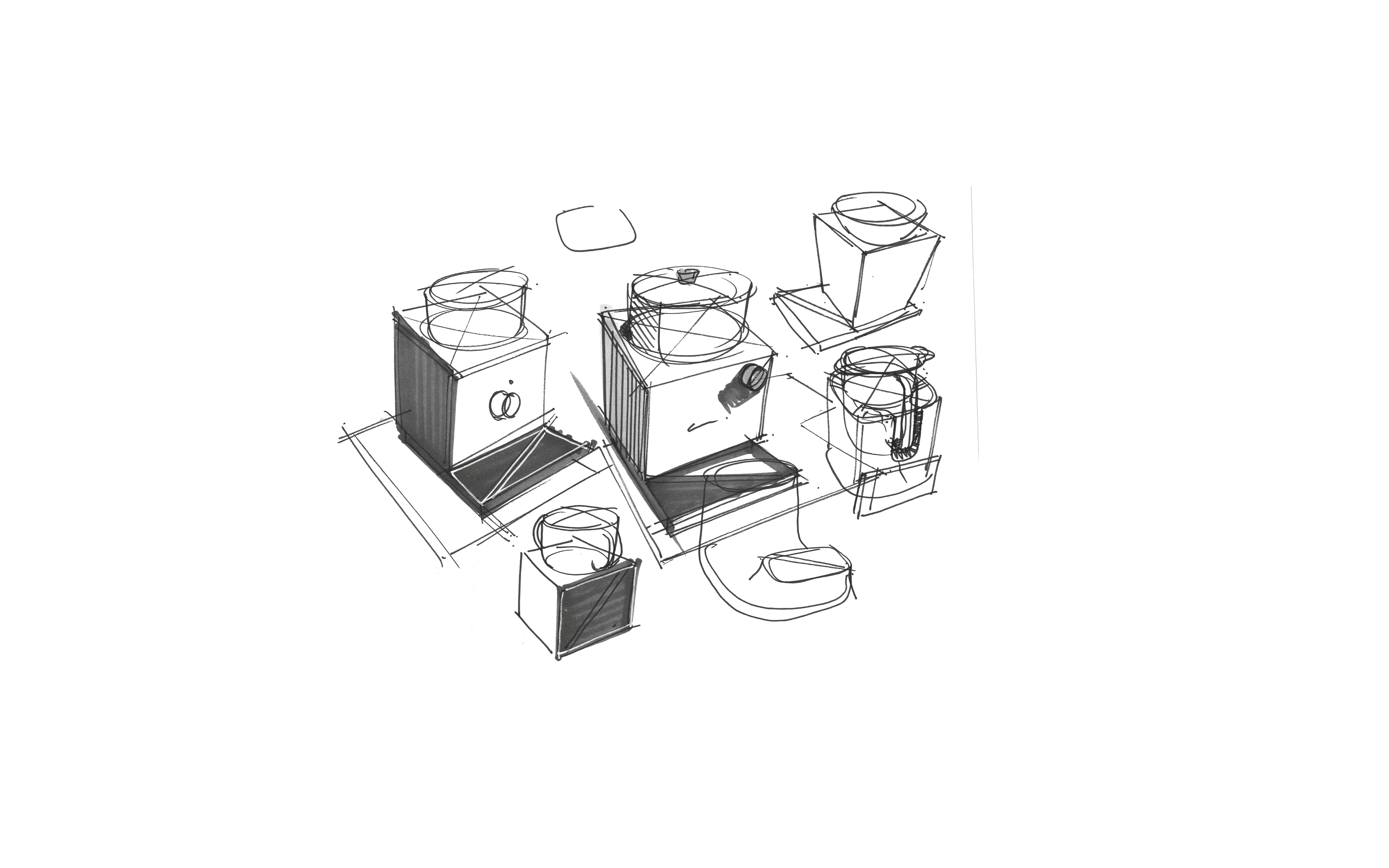 ---